Full Circle
We will be devising and rehearsing Full Circle  in April and the show will be out and about in the summer. Dates will be added to the diary as they are confirmed. But we will be at Greenwich and Docklands in June. Hooray!!
Laughing At Water
Until the end of the month I am working with Bryan Tweddle and the Fire & Water Festival in Sowerby Bridge on their contribution to an event celebrating the re opening of The Piece Hall in Halifax. Watch Out for an angry goose, morris dancing and egg laying!
From The Landlines & Watermarks site.
'S
ix original new creative projects have been commissioned from local artists who will work with hundreds of people from the flood-hit towns of the Calder Valley in a cultural celebration of their resilience and friendship. From July to September, the six 'Water Works' projects will feature the stories and creativity of local people from Brighouse, Elland, Hebden Bridge, Mytholmroyd, Sowerby Bridge and Todmorden.
Each artwork has a watery theme and will be created by local artists with local communities.  Together they will result in a wave of free creative events across the valley throughout the Summer before transferring to the 
Piece Hall
 as part of a Peoples' Fair at the end of September'.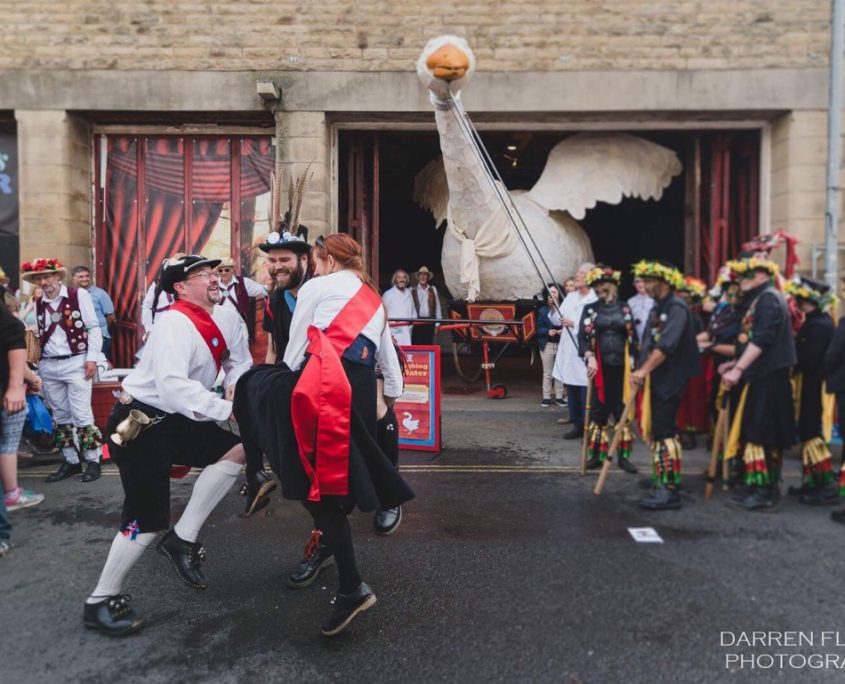 HYDROMANIA at Arts By The Sea
On the nights of 14th & 15th October we will be in Bournemouth at Arts by the Sea making a version of Hydromania on the town hall. The performance will feature the music of Seaming To and Seaming will also perform with us. Also performing are twelve dancers under the expert choreography of Ruth Jones and Clare Fildes and The World Beaters making another of their special appearances with us. Along with the above there will be lots of spectacular water effects, pyrotechnics and some stunning lighting.