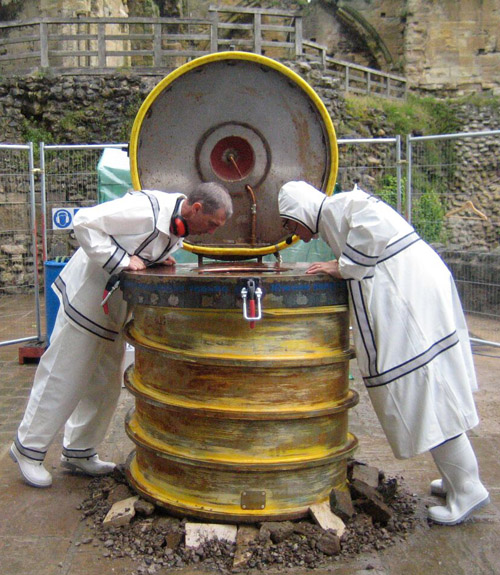 Starting in 1987 Avanti has developed into a company who produce and present a highly individual brand of comic outdoor theatre across the UK and beyond. Over the years we have presented our shows in twenty-one countries in four continents. We are one of the UK's longest established outdoor performance companies creating over twenty original shows. Show Archive. Collaboration is at the heart of what we do and for each project we like to bring together a bespoke team of artists and designers. See list here. Artists & Partners.

Although Avanti shows have come to be known for our trademark use of water this is just one element of what we do. Whether turning buildings into public fountains or creating animatronic taxidermy we aim to create pieces that are engaging and accessible, while maintaining an artistic vision, one that connects our work to the history of performance and celebrates the spirit of English absurdisim.
"we are laughing helplessly, most of us, at the sheer bloody cheek of it, the daft logic, the wit, the invention and the humanity. We are soaked. It is a beautiful moment."

From an essay by Cath Staincliffe from Paul Herrmann's book 'Playing with Fire'.
"Avanti Display gave a text-book example of how you could present a street theatre classic"
Total Theatre Magazine