Tommy Cooper's "gag file", in which the late comedian meticulously recorded his jokes, is now preserved by the Victoria & Albert Museum in London.
The V&A acquired an archive of papers and props once owned by Cooper in 2016 which show he was less shambolic off stage than he appeared when performing.
The gag file is among 116 boxes of his papers going into the V&A collection.
The museum said he used a system for storing his jokes alphabetically "with the meticulousness of an archivist".
'Funniest of all time'
On stage, Cooper was known for his apparently chaotic magic routines as well as his trademark red fez and his catchphrase "just like that".
But the file shows how he carefully sorted his jokes into dozens of categories, ranging from boxing and bull fighting to wives and women.
The material sheds light on his "scrupulously organised working methods, the business side of his vocation and the extent of his writing", the V&A said.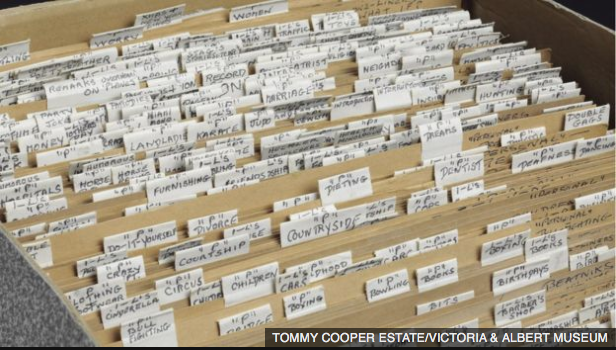 I read the above on the BBC website after watching David Threfall in the Simon Nye film 'Not Like That Like This' over Xmas. In the film we see Tommy obsessively prop checking before a performance. ( I myself have to position all the props in The Spurting Man show and need them to be in literally the same position as always). For example the pipes behind the Spurting Man show are even wound the same way round before each performance (anticlockwise in case you were wondering). I'm not comparing myself to the great Tommy Copper, but my point is that something appearing simple in a performance very rarely is, especially if you are concentrating on, in Coopers case, performing magic tricks and in mine trying to keep track of the ever changing and chaotic outdoor environment where we perform. Obsessively controlling everything I can helps me to deal with and even enjoy the bits that go (apparently) wrong.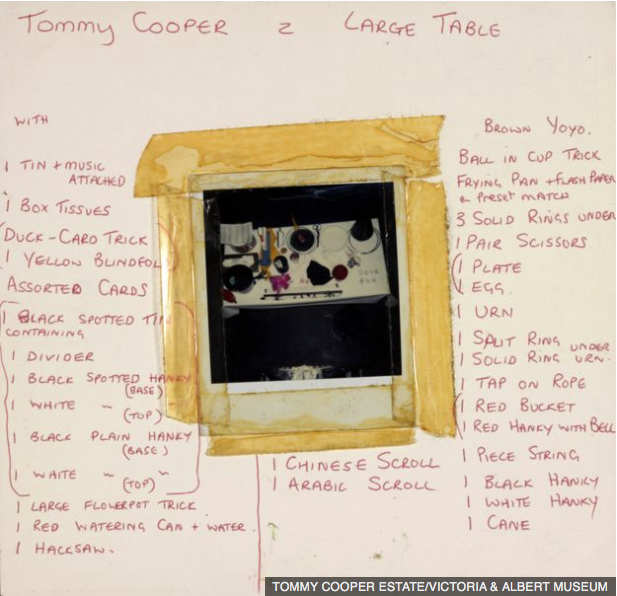 http://avantidisplay.co.uk/wp-content/uploads/2018/01/tommy_cooper.jpg
450
900
Crayfish
http://avantidisplay.co.uk/wp-content/uploads/2015/11/logo.jpg
Crayfish
2018-01-03 15:20:40
2018-01-04 17:50:56
Its Never Really 'Just like That'